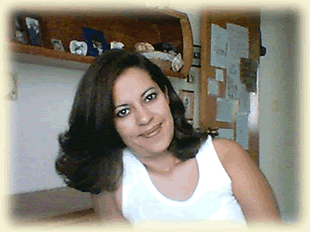 Hello, my name is Esperanza Morales. I was born in Mexico City and have lived in Cuernavaca, Morelos for over 30 years. I am married with a daughter in college. I have a diploma in teaching Spanish to foreigners and have worked in a Spanish language school for over 15 years. I speak 80% English and a little bit of French. I have taught many students from all different parts of the world. I love to teach Spanish and the culture of my country.
From the experience that I have and the people whom I have met, I have learned the necessity of a flexible schedule and the tremendous advantages of private lessons. Many people would prefer not to have such a rigid schedule that the Spanish schools offer and do not need the additional activites. I understand that many people like to relax on their vacations and do this according to their own schedules but still have the desire to learn to speak Spanish.
I am at your service as a Spanish teacher and will adapt to your schedule of availability. You tell me when you would like your classes and I will be ready and willing to teach you how to speak Spanish in the most simple, fun and functional way possible. I will combine grammar with vocabulary, conversation and pronunciation to help you learn.
Also, I can help you plan your stay here in Cuernavaca according to your needs. If you wish to stay with a Mexican family, in an apartment, hotel or a bed and breakfast, I can assist you with your accomodations.
If you have any questions, comments or would like more information, please feel free to contact me at: emorales@spanishlessons.com.mx
I invite you to visit and sign my guestbook. Here you can find references and comments from many students that I have taught over the years and also from people that know me.